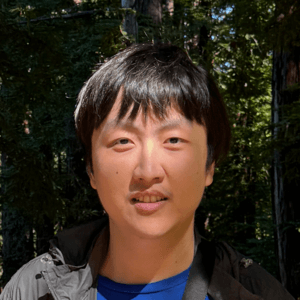 I am a third year Ph.D. student in Computer Science at University of Illinois at Chicago, working with Jakob Eriksson and Xingbo Wu. Back in 2018, I earned my bachelor's degree in CS from ShanghaiTech University.
This summer, I am working as a research intern in the storage team at Cockroach Labs.
Research
My research interests lie broadly in computer systems. Currently, I focus on various topics in storage systems, including key-value stores, data indexing and transaction processing.
Here are a few representative research papers that I worked on:
Building an Efficient Key-Value Store in a Flexible Address Space [EuroSys '22]

REMIX: Efficient Range Query for LSM-trees [FAST '21]

Wenshao Zhong, , Xingbo Wu and Song Jiang <->

[paper]

A Case Study on the Efficiency of Parallel User-level File Systems [HPCC '19]

, Jianzhong Liu, Yanliang Zou, Tongliang Deng, Xiaomin Zhu and Shu Yin
Contact
printf("%s%s%s", "cchen262", "<AT>", uic.edu");